carpenyx
I signed up to participate in

daniel_vala
's
Month of Love Challenge
. I decided for the challenge I'd do a picspam and others graphic-y treats which can be found
here
. I chose a couple of episodes that had some of my all-time favorite Daniel and Vala moments. :)
Vala: Did you have fun taking off my clothes?
Vala: Came to see me off? That's sweet.

Daniel: Well, we've been through a lot together, and I just wanted to come here myself and make sure you were... thoroughly searched.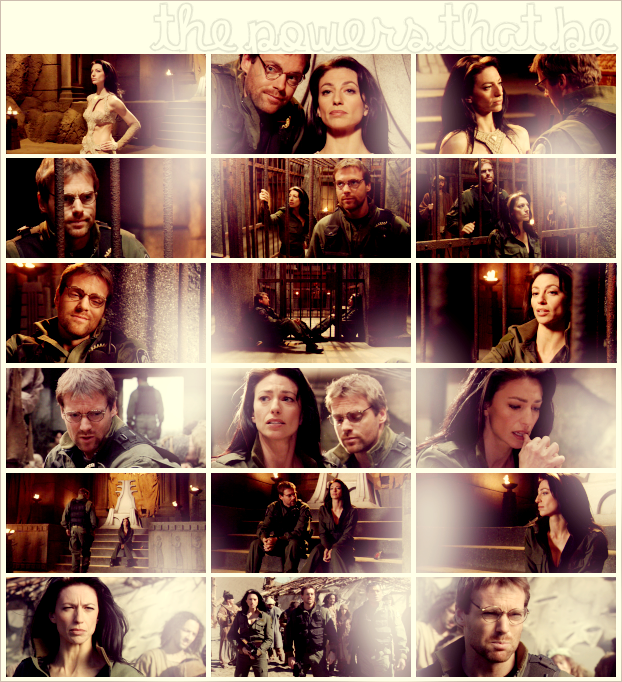 Vala: So Daniel, when does that warm and glowy feeling for doing the right thing kick in? Because I'm not there yet.
Daniel (to Vala): You don't remember who you are, but I do. You won't shoot. If I let you go, I know you're going to make yourself disappear. You've been running so long it's almost second nature to you. You don't remember it, but you made a decision to stop running. It's over. Now it's time to come home.


Daniel: I want you to know, even if you are gonna forget, that I wasn't with you all these years because we were trapped on this god-awful ship. I was with you because—

Vala: I know. And I want you to know that I—

Daniel: I know. I know.

*please don't use images w/o permission. it took a very long time to cap and recolor them. thanks.